Heeey so this Pickle actually wrote two semi coherent and (hopefully) helpful reviews! They're both short so I'll do them in the same post.
Unhinged, by A. G. Howard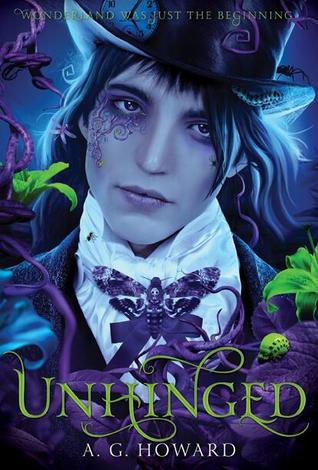 I really want to write a coherent review about this…
But seriously there are no words. I'll just end up saying "GRHEIOGHERIOG READ DIS BOOK YOU NEED TO GBERHIOGERIO WITH ME ABOUT IT"
so… you see my problem.
It was amazingly awesome though and I love how the whole book took place in this world, and not in Wonderland. Just that is a little suspense on it's own because you hear so much about what's happening IN Wonderland… but you don't get to see it yet. AHHH I NEED ENSNARED SO BAD.
And the ending. Don't even get me going on that ending. After I finished the book I may or may not have sat on the couch and flailed and made squawkish, squealing sounds.
MORPHEOUS.
Dis bby.
I got so mad at Alyssa about half way through though and I set the book down for a week and half because I WAS SO MAD AT ALYSSA. OKAY I UNDERSTAND MORPHEOUS IS A BRAT AND ALL BUT SHE WAS SO. MEAN. TO. HIM. And she hurt him so bad. I wanted to smack her and then steal Morpheous and give him all the love and attention he wanted.
The developments were //awesome// especially in regards to Alyssa's parents. I loved everything that came out about that and the new depth it gave everything. Yay for parents who are in YA books and aren't horrible evil mean things that slowly fade into the background as the kids take over the world. And the ending totally showed how much her parents would HAVE to be in Ensnared too. I love it. I need it. Nao. *Grabby hands*
~*~*~*~
Beauty, by Robin McKinley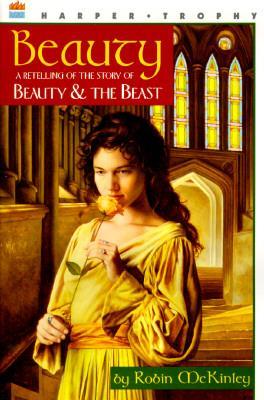 Beauty and the Beast retellings are close to my heart. I want to read every single one in the world.
This one did not disappoint. It's very basic and sticks to the fairytale without a lot of liberty taken to add things. I like the simplicity of //just// the fairytale.
It took until almost the middle of the book for Beauty to actually MEET the Beast, and there was a TON of setup and backstory that could have been alluded to and not actually told in the chapters. But it didn't take away from the story once Beauty got to the castle and the fairytale really started to happen.
And I loved the invisible servants! And Beauty's handmaids. I loved them to death, they were perfect.
It was a just very sweet and wonderful retelling. I want to buy the book to keep on my shelf.